Welcome to Life in Balance!

How would your life change if you could tap into your full potential? What if you could have anything you want for your life and in your relationships?
I am passionate about supporting you, my client, to live your life more fully. As your coach, my goal is to help you uncover your true potential and lead a more fulfilled life. I will provide support and guidance as you transform what stands in your way of achieving your goals to opportunities. Together we will examine your life's challenges from a new perspective while honoring your core values.

---
Enriching Your Life Together

---
If you are committed to creating a more fulfilled life for yourself, I am too! I look forward to working with you. Contact me today for a FREE CONSULTATION and let's start your journey together toward discovering new ways to live your life fully and on purpose!

---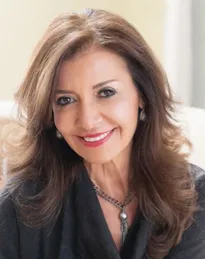 Meet Roya Ferdows:
I am a collaborative, solution-focused Life & Relationship Coach. Through this approach, I provide support and practical feedback to help clients effectively address personal life, relationships, and professional challenges. I also integrate coaching techniques and helpful assignments to offer a highly-personalized program tailored to you. With compassion and understanding, I work with you to help build on your strengths and attain the personal growth you are committed to achieving.